Have you ever had a bunny rabbit in your coffee? Well now you can. Seriously, just not a real one, a picture of one.
Here's a website on it:
http://www.coffeegeek.com/guides/frothingguide/examples
A cool YouTube video:
And a whole slu of images:
Google Images
Deviant Images
Flickr
Latte art, 2 leaves
by ~
Bohemic-Servant
on
deviant
ART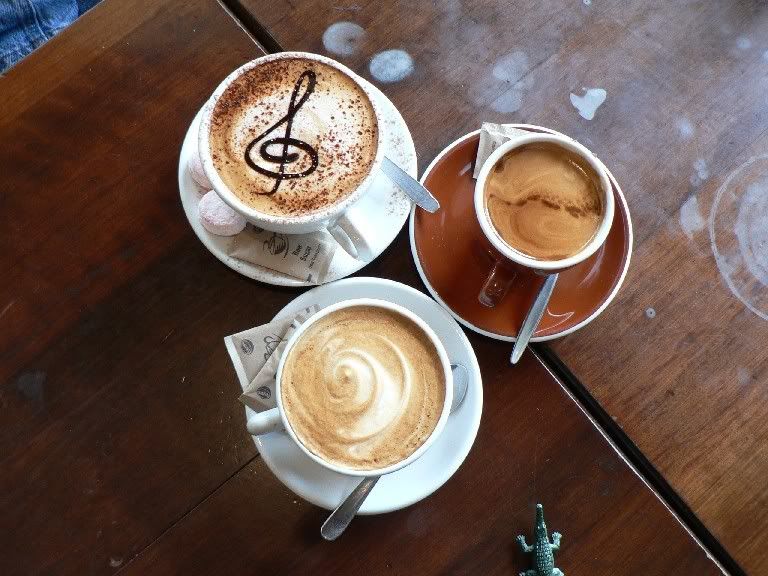 See
even more
!